Korumburra Accommodation Search
For Cheap, Luxury or Discount Hotels around Korumburra
Welcome to our guide on the best accommodation options in and around the charming town of Korumburra, located in Victoria, Australia. Whether you are here for a weekend getaway, a family vacation or a business trip, we have compiled a list of the top accommodation options to suit your needs and budget.
1. Coal Creek Motel
Located in the heart of Korumburra, Coal Creek Motel offers superb amenities and comfortable rooms that are perfect for guests who appreciate a touch of luxury. With free Wi-Fi, spacious rooms, flat-screen TVs, tea and coffee making facilities, and a great outdoor pool, this motel will ensure that your stay is both comfortable and enjoyable.
2. Linbridgeford Motel
Linbridgeford Motel is another excellent accommodation option perfect for those traveling with their furry friends. This motel allows pets, so you can bring your furry companion along with you on your trip. With free Wi-Fi, air-conditioning, and on-site parking, you can enjoy a comfortable and convenient stay.
3. Toorongo River Chalets
For those who want a more private and tranquil experience during their stay, Toorongo River Chalets offer luxury self-contained accommodations set amongst a stunning natural landscape. The chalets are fitted with a cozy log fire, full kitchen facilities, comfortable furnishings, and a private balcony with BBQ facilities and breathtaking views of the surrounding hills.
4. Meeniyan Motel
Meeniyan Motel is a no-frills accommodation option that offers cozy rooms, free Wi-Fi and air conditioning to keep you comfortable during your stay. It is located in the heart of Meeniyan town, which is only a short drive away from Korumburra, and offers quick and easy access to local shops, cafes, restaurants, and other attractions.
5. Mossvale Park Vacation House
If you are looking for a fully furnished vacation house, Mossvale Park Vacation House in the nearby town of Leongatha is a great choice. This beautifully restored Victorian home features four bedrooms, a spacious living area with a fireplace, a fully equipped kitchen, and a large garden with a BBQ area. Perfect for families or groups who want to experience a true home-away-from-home feeling.
From luxurious motels to cozy vacation houses, Korumburra has plenty of excellent accommodation options to suit every budget and preference. Book your stay with confidence and enjoy an unforgettable experience in the heart of Victoria, Australia.
This is the worlds leading discount accommodation cross search engine

save up to 80%


This is the same set of services most travel agents use, Free to bookmark and share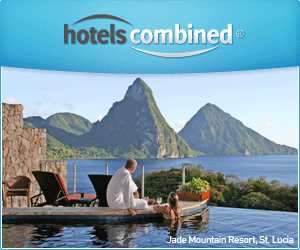 This is the site for Korumburra Victoria . Are you searching in the right Australian Region?
MOVE PORTAL